Welcome to Class Three...
Healthy Eating - Class Three have been working hard on creating a healthy lifestyle. We have been looking at a range of food packaging and identifying whether they are healthy or unhealthy. We also tasted a range of fruit and vegetables to see if we liked or disliked them. We worked hard on this task and at the end completed a sensory jelly experience that had a range of the fruits hidden inside. All children really enjoyed this activity, fantastic work!
Holi Festival - Class Three have been learning about the Holi Festival. We created a piece of art using bright colours. We used a new technique. Well done!
Science Week in Class Three - We have been focusing on 'flying high' experiments. We created our own paper aeroplanes and helicopters and tested what affects them during flying. We changed our environment and adapted planes to change variables. Good scientific knowledge Class Three.
Capacity - Class Three have been working hard on reading scales on containers and exploring how different size and shaped containers hold more or less water. We worked hard on pouring water into containers up to a certain amount - fantastic work Class Three.
Class Three would like to welcome our new pupil! I hope you enjoy Class Three as much as us!
Science- Class Three have started a new topic this term, plants! We went on a walk around the community to look for a range of trees and plants. We loved exploring. Our pupils also used their ICT skills and took their own photographs. Well done.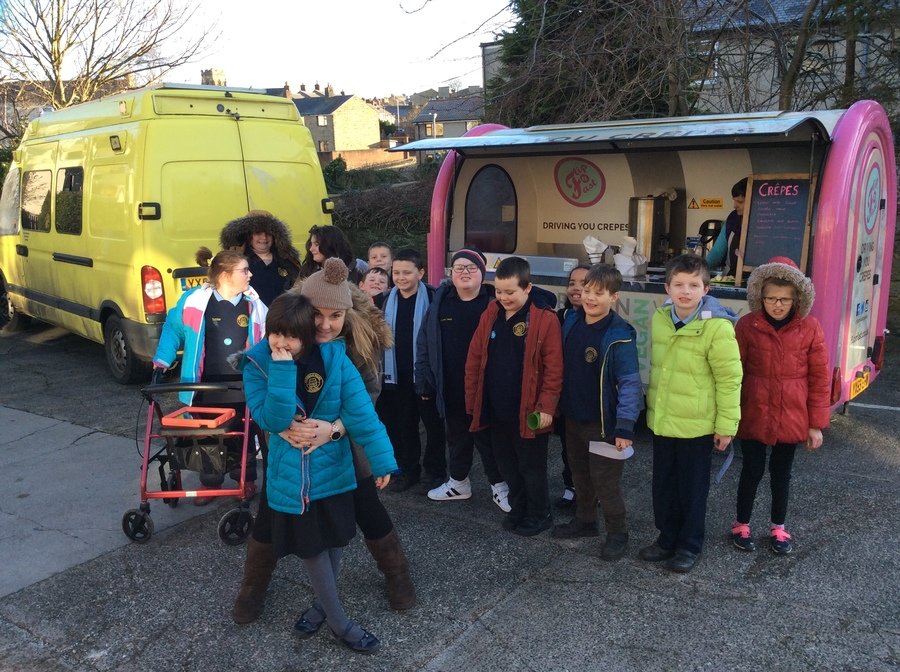 French Day 2019 - Class Three ran and delivered a fantastic day full of activities for the whole school. Above are some of the photos from the different classes. We created French Flags, created the Eiffel Tower using spaghetti and marshmallows, made our own collage following the work of Henri Matisse and to top it all off a pink crepe van came to Barndale to deliver us crepes. Class Three worked hard on making the cafe run smoothly and all children really enjoyed themselves.
Spring Term 2019 - Our Class Topic is France! Class Three have been learning some French treats and in particular croissants and pain au chocolat. We have been cooking and tasting them.
Independent living skills - some of Class Three were practicing their zip skills. Fantastic progress.
Christmas at Barter Books - Class Three went today to choose their own christmas book. They searched for their book that interests them! We spent time reading other books and looking at the authors and titles of many different books. Good work.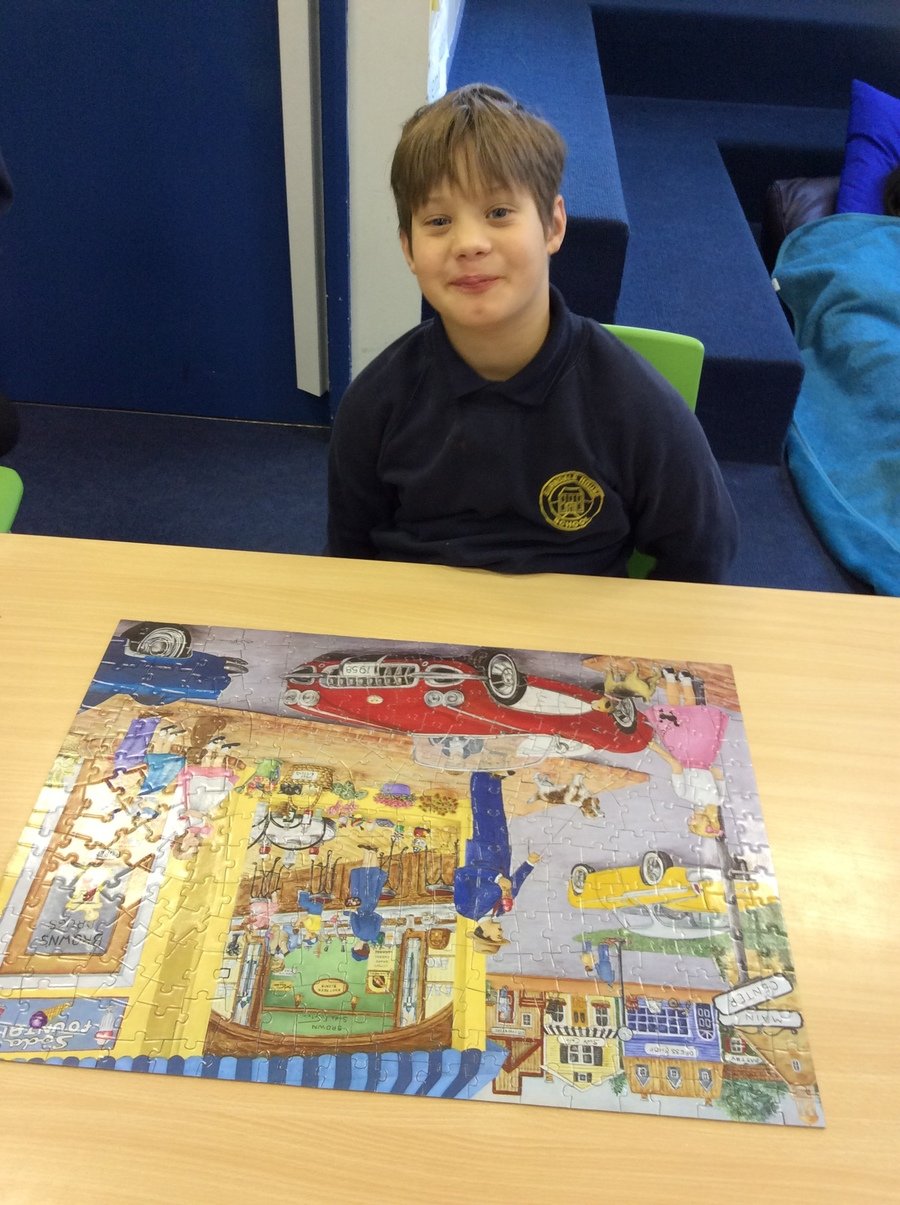 Some of our class love completing jigsaws, working as a team and communicating with each other. This jigsaw was 300 pieces and Class 3 managed to do it all. Fantastic thinking, well done!
Christingle - Class Three learnt about a symbolic object that is used during the christmas period. They worked hard on assembling it and remembering the meaning of each part. Fantastic work.
Christmas salt dough decorations- Class Three followed a recipe to make their own salt dough. They used cutters of their choice and colours of their choice. We had to mix some colours to create different colours which the children were able to do with confidence. Well done!
Ordinal number work - Class Three worked very hard on discussing who was first, second and last in their bus queue. We changed the children around in the queue and repeated the activity. All the children were engaged in this practical and enjoyed it. Well done.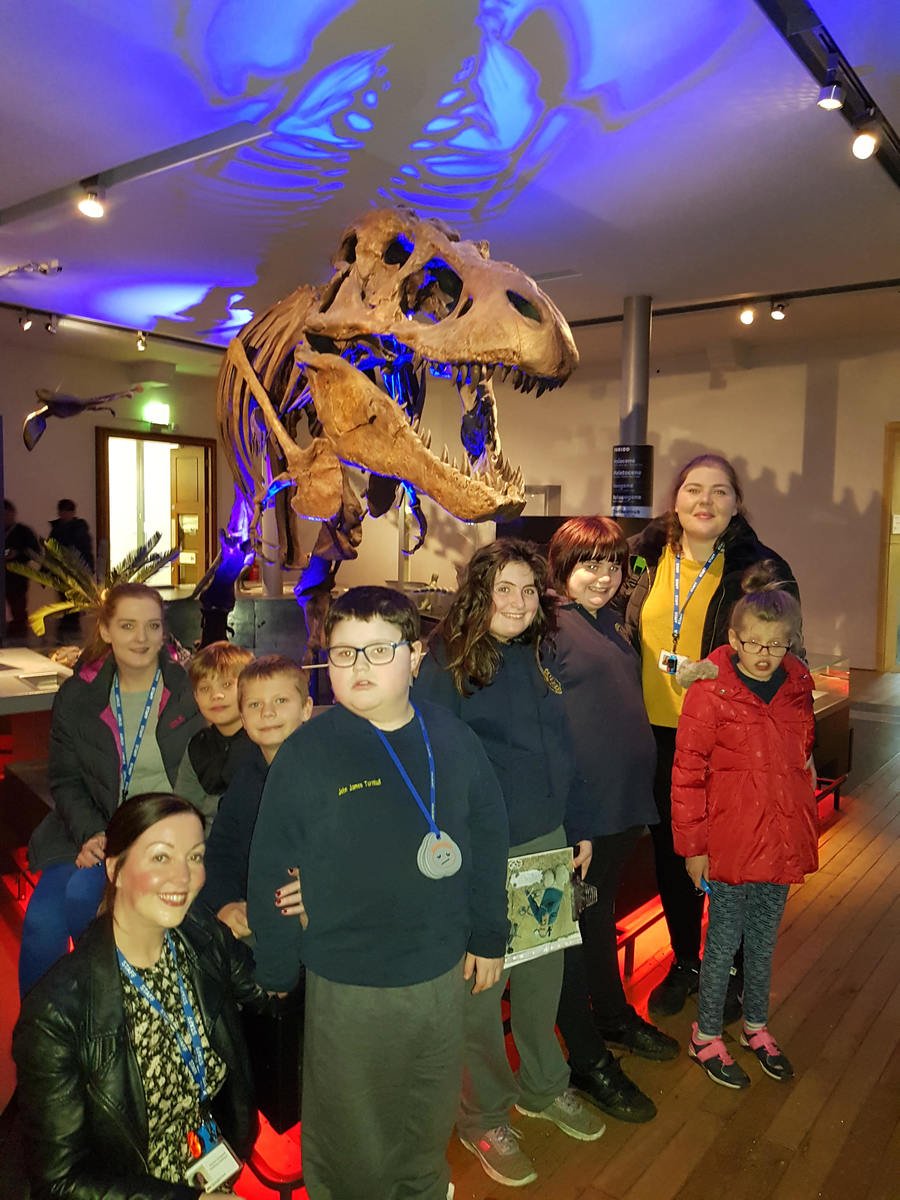 Hancock Museum - Class Three really enjoyed exploring skeletons, animals and the whole exhibition! We worked really hard on our workshop especially our scientific vocabulary. Well done - brilliant day.
Maths - Fractions. Class Three have been working hard today on sharing different foods. We worked hard on making sure each half was the same. Good work Class Three
Science - Class Three have been doing lots about our human bodies, we have been labeling and creating our own body. Well done.
Halloween 2018 - Class Three have all dressed up what FANTASTIC costumes! Well done.
Class Three Halloween activities- we have been doing a range of different activities for Halloween. Everyone has got involved and enjoyed it!
PSHE - Road safety. Class Three have been learning about how to cross the road safely. We have been out and about crossing roads. Well done.
Computing / Maths - Class Three have been working with the beebot to get to their chosen location. We were working as a team to sequence the beebot correctly. Well done.
Topic / Art - We have been looking at colours today. We made our own colour wheel - well done Class Three.
Art - We made a poppy to create a display at Alnwick Gardens today. We used red and black felt. Good work Class Three!
Science senses walk. Class Three have been learning about their bodies - including organs and body parts. They wanted to explore their senses further so we walked around the school site finding things we can touch, smell, taste, hear and see. Well done.
AQA - making Apple Crumble.
Class Three have been following steps on a recipe this morning to create their own apple crumble.
The apples were hand picked by some of our pupils. Well done!
ICT & Mathematics - some children chose to do their maths work on the computer. They all worked hard on continuing a range of patterns using the computer.
Back to school! Autumn term 2018.
We have started the year working on some independent skills in PSHE. We have all worked towards an AQA in brushing our teeth by ourselves. All the children enjoyed sequencing and carrying out the practical task. Well done Class Three
Howick Hall Sensory Gardens - We took a trip to Howick Hall to explore the grounds, the new sensory garden and the church. We had fun looking and using the map to locate different areas and the weather was perfect! Fantastic day Class Three.
Class Three trip to Alnmouth. Our topic this term is Rivers - we were looking at where a river ends. We walked along to the river entering the sea and then saw a huge black cloud coming. We carried on and learnt about waves, coastal erosion and concrete blocks on the beach. We had a lovely time and all the children really enjoyed themselves.
3D shapes. Class Three have been looking at different 3D shapes in Mathematics. We have been naming and seeing which shapes roll and which shapes do not. We have also been looking at the properties of 3D shapes. Good work.
We have been learning about the Royal Wedding today. We made biscuits to celebrate. We worked out in our literacy lesson what flavour the biscuits are! We chose Lemon! All children did really well cooking and decorating! Well done.
Our topic this term is the RIVER ALN. To start our topic off, we had a walk to the river Aln in Alnwick to look what a river looks like and what animals were on the river. Class Three did very well especially in this hot weather.
Week One of Bird watching. Class Three have made toilet roll bird feeders. We used Peanut butter to make the seeds stick. Well done!
We have been making Easter chocolate cakes to sell for Tuck shop this week - all children did very well in helping making these and they were very popular!
Some of Class Three have been working on writing different letters. We have been working hard - some fantastic writing. Well done!
Science Club! We made slime this afternoon, all children listened carefully to the instructions and made some fantastic slime. Well done everyone!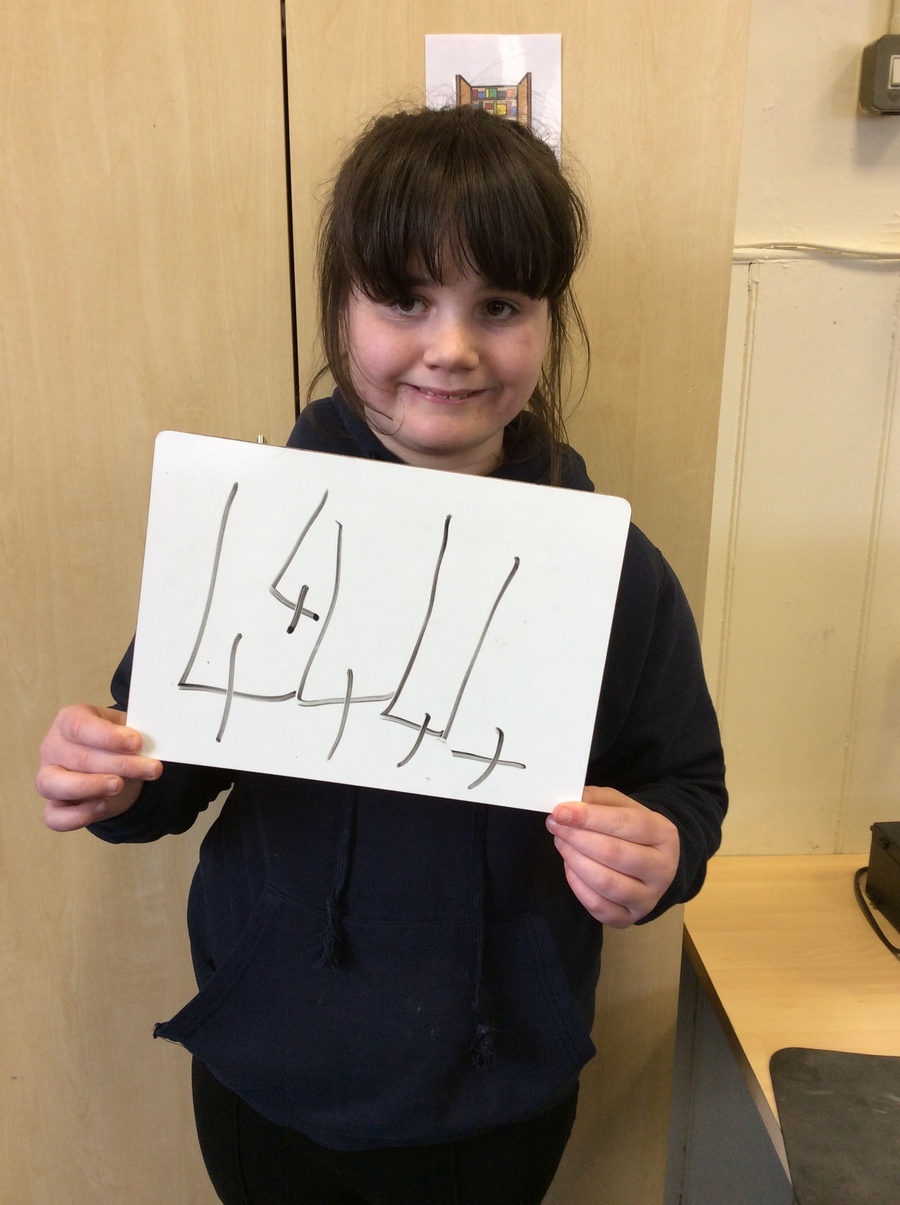 WOW! Well done. We have been working hard on number recognition. This is fantastic progress.
SCIENCE CLUB! We are exploring different science experiments in science club. We have been making explosive volcanoes and exploring with paint to make different colours. Fantastic work!
Some of Class Three have been working hard on alphabet recognition. We are working hard on matching the correct letter. Well done!
SNOW SNOW SNOW!We had so much fun in Class Three exploring the snow for our Seasons Topic. We made snowmen and described how snow felt in our hands.
Class Three love cooking! They have made cooking cakes to decorate themselves. They were reading the recipe as well as independently choosing ingredients and making their own cakes. Fantastic!
Class Three have been working very hard on capacity and volume. They have been using different shaped containers to fill either full, half full or empty. They have all worked really hard on making sure the half is correct! Fantastic Maths work!
Our class focus this term is SUPERHEROES!
The children enjoyed creating their own Supertato.
I wonder if Evil Pea is going to make an appearance.
Class Three enjoyed their trip to the park this Friday. We looked for different shapes. We found circles, triangles and rectangles!