Summer Term 2017
Enterprise Project- Pay-day Treats
We went to Di Sopra Italian restaurant for a well deserved treat using our wages from our tuck-shop enterprise project. Everyone had a lovely time and the food was delicious .
Pop-Up Cafe
We worked together to organise and host a Pop-Up Cafe for parents and friends .
We had a great time and learnt lots of new skills.
Thank-you to everyone who visited our cafe and supported us along the way.
View our Cafe powerpoint presentation (right click and open link in new tab)
Road Safety
Ellen , Daniel R , George and Curtis made a video about road safety to help younger pupils to learn the Green Cross Code.
Work Related Learning
Jack , Ellen , Daniel and Curtis take turns to host a request show on Radio Lionheart every Monday afternoon during term time. They work alongside the radio station staff to select the songs , announce requests , operate the mixing deck and read public notices. Tune in and listen to the best radio show in town!
| | | |
| --- | --- | --- |
| | | |
| | | |
Art Project
We are working towards producing artwork for an exhibition at The Alnmouth Art Festival on the theme of 'The Great Storm'. We studied some paintings by famous artists such as Turner and thought about the colours and shapes we could use to represent stormy seas. We each painted a mood board to show our ideas to others.
Here are our finished mood boards.
Spring Term 2017
Health Education
Jack and Josephine Project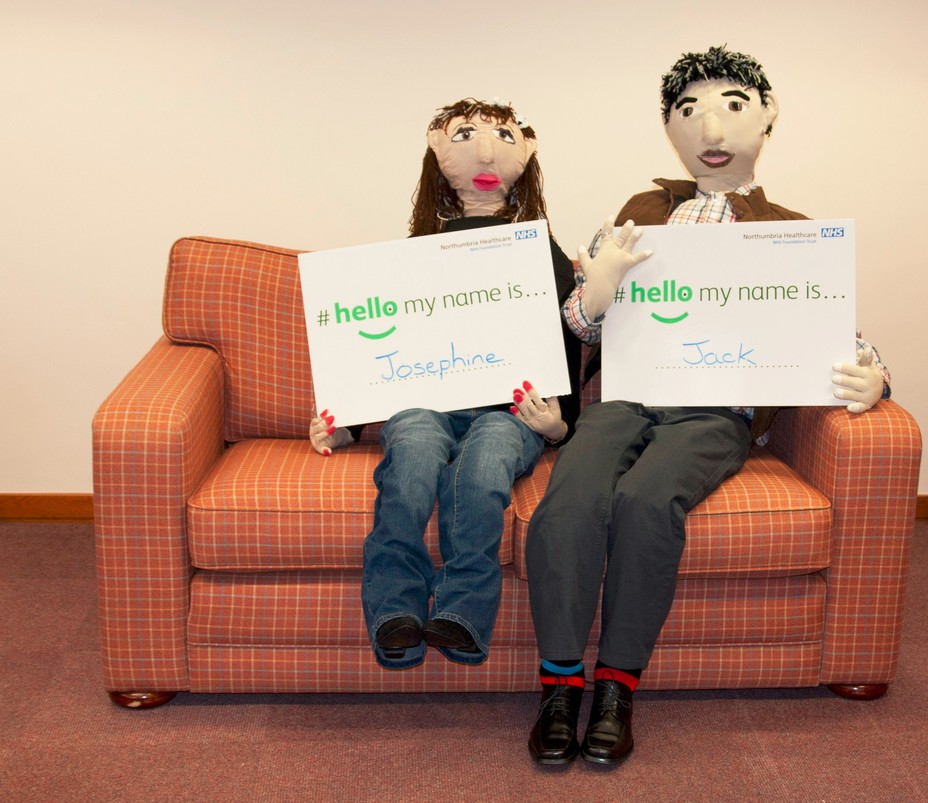 This half term we are working with Jack and Josephine as part of our Relationships and Sex Education (RSE) curriculum .
Jack and Josephine are cloth people who will help us to develop our knowledge and understanding of different topics .
Independent Living Skills
Cooking - Meal Planning and Preparation
This term we are focusing on developing our ability to plan and prepare simple snacks and meals.
We started by looking at how to get ready to cook and thought about kitchen hygiene rules. Next we looked at all of the different kitchen utensils and pieces of equipment that we might use . We followed picture recipe cards to make a fruit smoothie and a fruit punch and used different utensils to help us to prepare and produce the drinks. They were delicious .
Over the term we will make lots of different things and learn lots of new skills. Masterchef here we come.
We used peeling , chopping and slicing skills when making two different kinds of soup - chunky vegetable and spicy tomato.
Which soup would you choose?
| | | |
| --- | --- | --- |
| | | |
| | | |
| | | |
| | | |
Vocational Studies
What's Next For Me?
This term we are exploring our possible future options. We are researching all of the different pathways which we may be able to take when we leave school. We will be visiting different colleges , day-centres and training providers.
Border Links - Amble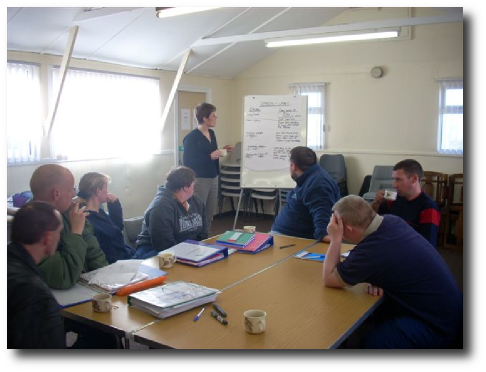 We visited Border Links in Amble and met some of the people who meet there every Tuesday . We joined in with an activity and chatted to everyone to find out what they enjoyed about attending Border Links. We met some ex- pupils who shared stories of their time at Barndale.
We also visited Border Links on a Friday morning to help with their fruit and vegetable basket scheme. Every Friday they prepare fruit and vegetable baskets to order and then deliver to customers in the local community. We had a great time and enjoyed meeting Daniel , Kirsty , Jason and Mark again.
| | | |
| --- | --- | --- |
| | | |
| | | |
| | | |
Azure- Cramlington
We visited Azure in Cramlington. We were taken on a tour of the greenhouses , kitchen , vegetable plot , laundry , cafe , Garden Centre , meeting rooms and computer room. We found out that it is very busy in the spring and summer when all the plants start to grow. People who work at Azure have the opportunity to do lots of different things including work experience in the Garden Centre and Cafe.
Hedleys College
We visited Hedleys College in Forest Hall. We were shown around the college and local area by members of the Student Council . We watched some videos made by the students and saw lots of different activities. We also bumped into Jonny and chatted about how he is enjoying his time at College.
Autumn Term 2016
Miniature Gardens
We decided to base our pot designs on the song 'The Otopus's Garden by Ringo Starr. We used found and recycled objects , plants and our own handmade Octopuses to make our gardens. We are really pleased with the end results. After Christmas they will be exhibited at The Alnwick Playhouse before returning to their permanent home in our school grounds.
The Great Apple Challenge
Curtis and Daniel harvested 8 buckets of apples from the fruit trees in our school garden. We decided to hold a whole school 'Apple Challenge'. Each class used the apples to make something delicious which was then judged by Colin , Mandy and Ruth. Class 5 made apple turnovers. Yum. Watch out Mary Berry .
Miniature Garden Project
Marine Life Workshop
We are working with artists and ecologists to design and make our own miniature gardens over the course of this term. The finished gardens will be exhibited in the Alnwick Playhouse and then returned to our school grounds. David and Adam visited school to run workshops to help us to understand more about marine life and ecology. We discovered lots of new facts about life in and around our sea shore. We will be using natural , found materials from the local beaches and woodlands to build our gardens.
Community Skills
| | | |
| --- | --- | --- |
| | | |
| | | |
| | | |